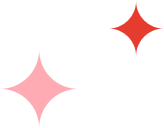 "What is the essence of life? To serve others and do good."
- Aristotle
People are passionate about many things. Those passions often direct us towards finding our particular purpose – our place we want to be involved in the community. For the Volunteer Center, service is about more than just volunteering. It's about discovering your personal passion and purpose and then putting that purpose into action.
The success of a community will be defined by its next generations. At the Volunteer Center, we believe it is our responsibility to help build a next generation of leaders who are engaged within their community and who know how to use their personal strengths and talents to benefit those around them, in their workplace, in their neighborhood, and every area of their lives.